New Patients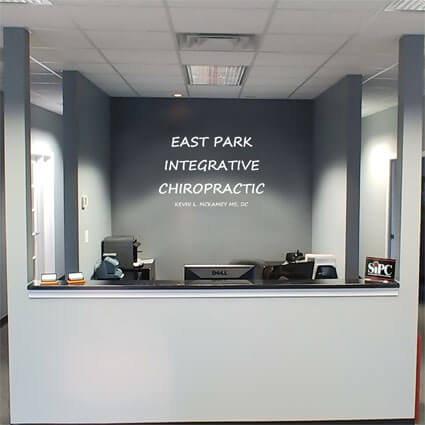 We're thrilled that you're considering care with us, and we can't wait to get to know more about you and your health goals.
From the moment you step foot into our inviting and positive practice, we hope you'll feel at home and like a part of our family.
When arriving to your first visit, we recommend wearing comfy or athletic clothes. You can also fill out your new patient paperwork here so that when you arrive, you don't have to spend any additional time waiting for care to begin. We ask that you bring your license, your insurance card and any imaging you've previously had taken so that we can look it over to provide you the best possible diagnosis and care plan.
Your First Visit
On your first visit, you'll meet with Dr. McKamey who will review your health history and speak with you about the issues you're experiencing. If you've brought any notes or records from previous doctors, he'll also take a look at those.
Next, we'll take your vitals and perform thorough examinations (physical, spinal and neurological) to determine if we believe we can help you. If we think x-rays are necessary, we'll also take them. After we discuss a care plan for you, we can begin with your first adjustment if you're ready-it's entirely up to you.
You can expect this visit to last about one hour.
When you return for your second appointment, we'll discuss any findings on imaging or scans taken and then proceed with your therapy. Subsequent visits will take just 15-20 minutes.
Get Started Today
Interested in learning more about how focused and comprehensive chiropractic care can help restore function to your body? We can't wait to get started and learn more about your goals. See for yourself what we can accomplish together when you visit us for your first appointment.
We proudly accept most major insurance plans, offer affordable cash-rates and accept Medicare.
Get started today!
CONTACT US »
---
New Patients | (443) 880-3830