Chiropractic Care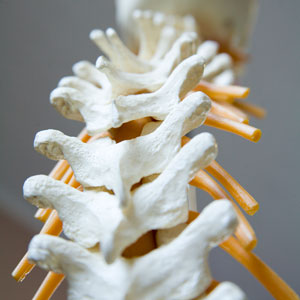 Unlike other chiropractors who focus solely on spinal alignment, Dr. McKamey takes a unique approach to care for his patients, placing the biggest focus on proper function and movement. As he sees it, life happens in motion, and if we aren't moving to the best of our ability, problems occur.
If you're dealing with pain or other unpleasant symptoms, think how much easier (and better) your life would be if you could suddenly walk steadier, move your neck with ease, or bend over to pick up a grandchild without an ache.
Simply put, Dr. McKamey aims to restore life to your body, bringing proper range of motion and symmetry to the spine and other joints and muscles to help you live a better life, naturally.
Our Techniques
Dr. McKamey is trained in over 11 different adjustment styles, so your care will always be comfortable and unique to your specific needs. He understands that no two patients are alike, and believes in treating the whole person, not just your symptoms.
Some of our chiropractic techniques include:
Cox Flexion Distraction, an extremely low-force technique that allows Dr. McKamey to improve all planes of movement in your body without the need for any high-velocity twisting.
Diversified, a style often hailed as the gold standard of adjustments which requires Dr. McKamey to use his hands for manual spinal manipulation.
Activator, an instrument-based adjustment method that can be ideal for children or elderly patients, and those who may be nervous about being adjusted.
In addition to the techniques above, Dr. McKamey is also proud to offer other modalities to speed healing in patients, including laser therapy, electrical stimulation and functional rehabilitation.
Schedule Your Visit
We can't wait to welcome you into our care. If you'd like to learn more about our natural and focused chiropractic care plans, contact us today to book an appointment. We proudly accept most major insurance plans and do all we can to make care affordable for cash patients.
Learn more when you book your visit today.
CONTACT US »
---
Chiropractic Care Salisbury MD | (443) 880-3830