Meet Dr. Kevin McKamey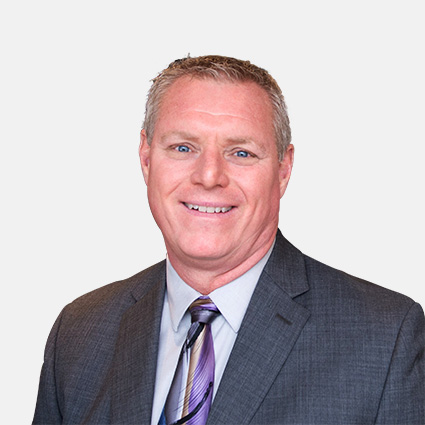 As a Salisbury chiropractor, Dr. McKamey believes that the most satisfying part of his job is making connections with patients that last.
"Knowing that I'm trusted to help someone make their life better is an incredible thing. I get to help patients make choices every day that better themselves and maybe even their family. I couldn't be happier to serve the Salisbury community."
From the Military to Chiropractor
Before becoming a chiropractor, Dr. McKamey spent 11 years in the military, where he credits finding the accountability and discipline that he had lacked in his younger years.
After his military career, Dr. McKamey worked in the maritime industry, which he still loves to this day. He experienced an injury that began affecting his quality of life, and eventually saw a chiropractor who was able to help him.
Ever since seeing that chiropractor, something inside him felt it might be his own calling-and he was right. At the age of 50, Dr. McKamey graduated from Logan College of Chiropractic, and he couldn't be happier with his career change. Dr. McKamey is certified in 11 different chiropractic adjustment techniques, and believes in taking a unique approach to each patient, understanding that no two people or sets of problems are alike.
EXPLORE CHIROPRACTIC »

Outside of the Practice
When he isn't crafting custom care plans for patients to help restore proper function and movement to their bodies, Dr. McKamey loves spending time in Salisbury and tending to his property as well as enjoying the company of his family. Dr. McKamey is also an avid fisher, and loves to get out on the water when he's able.
Learn more about Dr. McKamey and the entire team at East Park Integrative Chiropractic when you visit us for your first appointment. We can't wait to help you achieve your goals in health.
---
Dr. Kevin McKamey | (443) 880-3830